The Nature of Deciduous Trees and Making Decisions
I love all seasons.  One of the many things I enjoy about this time of the year is observing the deciduous trees change color as their sugars become trapped in the veins of the leaves.  I also love the falling of the leaves.  As a child I can still remember fondly raking a big pile of yellow leaves from our birch tree and jumping in.  If I close my eyes and think about it, I can still easily recall the earthy smell of those leaves.  For a short period of my life I was fortunate to live in the eastern United States.  Watching the leaves turn in Maine, Vermont, New Hampshire, and Pennsylvania was spectacular.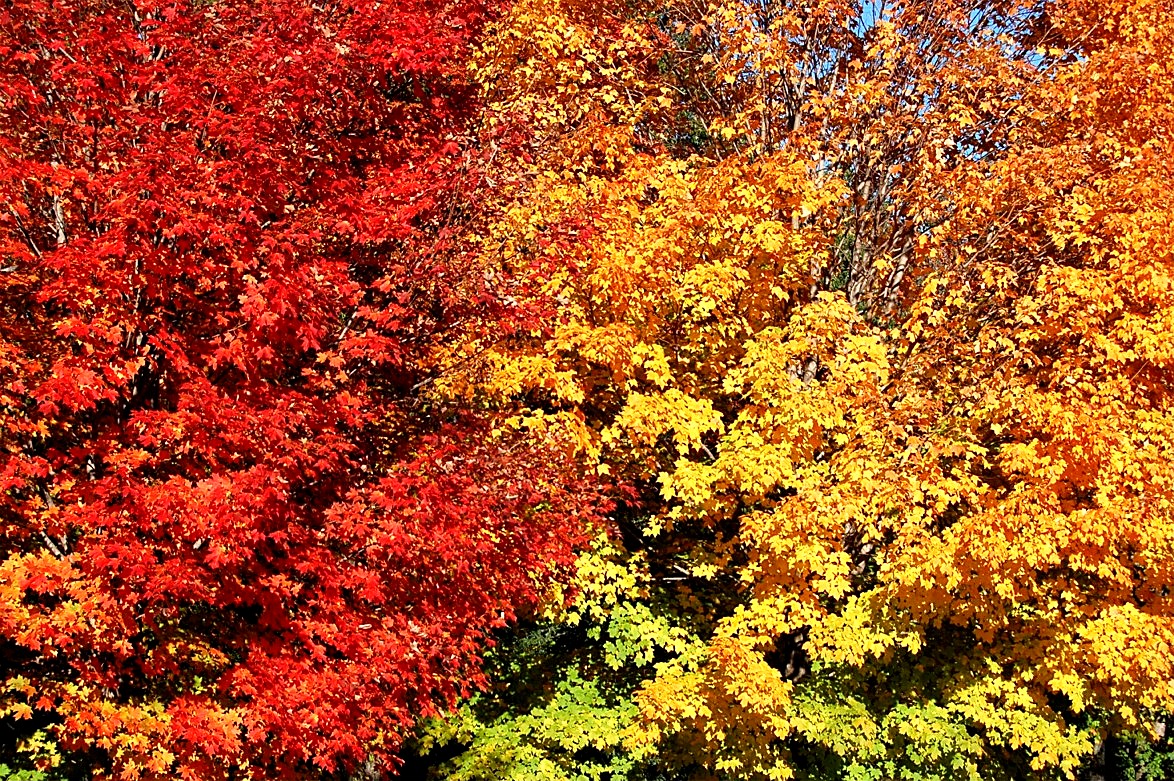 Nature can teach us so many lessons.  With lack of conscious thought, trees grow, spread their roots, and open their leaves. If they are deciduous, they let their leaves fall to the ground every autumn.  Of course a deciduous tree does not think about whether it will turn its leaves yellow or red, it just does as nature influences it to do so.  It responds to the changes in the seasons without thought or judgement or complaint.  The etymology of deciduous is the same as the word decide.  The two Latin words "de" – off and "caedere" – to cut, literally means to cut off.  When the leaves fall from a deciduous tree, they fall and that's it.  Once the leave is "cut off", there is no going back to join the tree.  The stubborn leaf can try with all its might but eventually it will fall as it should. 
This is another important lesson that a deciduous tree teaches us about decision making.  Once we make a decision, we should "cut off" the possibility of reversing the decision.  I know many people who make a decision, only to go back and revisit that decision over and over.  While this may not seem like a big problem, as one continues to do this on  a regular basis, you end up with your consciousness dominated by an ever-growing pile of undone decisions.  As your mind deals with the task of considering all past decisions, you impair your ability to make clear decisions for the future.  
It may seem scary that a decision is final but that is the way it must be.  If you took the time to consider your options and the consequences, you must respect your own decision.  You are like the mighty oak that let go of that leaf, you can have no regrets and you cannot have it back.  If you started to regret every leaf you dropped, you might just become the most sad oak tree in the forest.  By letting go after a decision is made, we can move forward and we can grow and be ready for the next event.  
I knew somebody who looked at a menu in a restaurant over and over and could not make a decision.  When this person finally made a decision it was almost instantly followed with regret.  The regret, of course, spoiled every meal.  We must treat every decision we make with a finality and have no fear of the outcome.  If you made your decision carefully, you have already weighed the consequences and worst case scenarios.  If you can accept the worst case scenario of your decision, then you really have nothing to worry about.  
Let the leaves fall as they should.
Brett
5 Responses to "The Nature of Deciduous Trees and Making Decisions"