The Importance of Gardening
Today was a beautiful Canada Day.  Record breaking temperatures across British Columbia.  It was a shock to the system after a span of Biblical rains.  Not only were we celebrating Canada Day, but it was the first official Monday with no school for the kids.  That too can be a shocking transition for kids and parents.  Suddenly your free time seems to evaporate into the, in-between phases of three meals every few hours.  If you are non-believer in Einstein's Theory of Relativity and Time Dilation, spending all day cooking, cleaning, and organizing activities would make even the most skeptical person believe that time seems to be non-linear.  I dare not complain about my, one day, of full-time duties for fear that my partner reads this and reminds me she does the lioness's share of the work around here.  
My partner has gone to visit her parents for a week in Saskatoon so I am doing my best version of trying to recreate her magic around the house and yard.  Day One: I survived.  Only needed one nap.  Breakfast: waffles.  Lunch: hot dogs.  Dinner: soup.  Exhausting.  
Alright, back to gardening and enough of my pathetic pity party.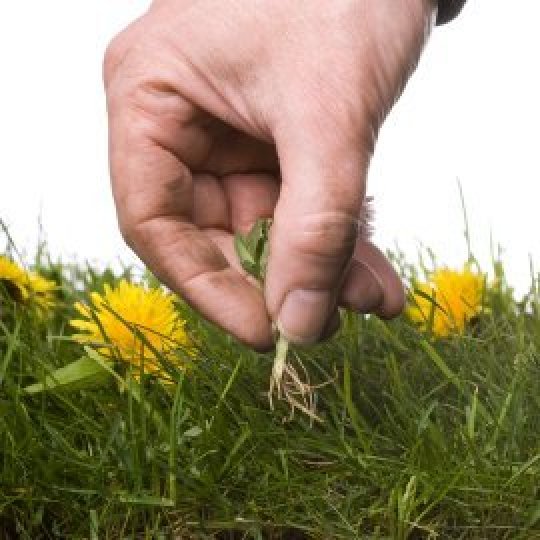 To break up the day, I decided the kids needed some outdoor time.  So after some play time in the pool, I asked if they would like to make some money?  They both jumped at the idea even though the concept of money is still a bit abstract for a five and seven year old.  What they have figured out is that cats (yes, cats) cost money.  Both the kids LOVE cats.  We have one cat who is an old-timer and is not too fond of the kiddies swinging him by his tail so he bolts like a youthful kitten when they try to play with him.  The job to make money (for a cat – so they believe) is picking weeds.  I know, it sounds a bit cruel to have a five and a seven year old pick weeks when it is 35 degrees Celsius but they were motivated.  I offered 25 cents to fill a 1 liter pail.  There are actually enough weeds – thanks to the rains, to make enough money to buy a cat but I am hoping their enthusiasm wanes before they actually fill 200 pails.  
As the three of us sat in the dirt with our buckets and picked weeds we chatted.  Two things about the experience really struck me: 1) how much a menial task like picking weeds can be enjoyable and 2) what a great opportunity to connect with your fellow weed picker – in this case, my kids.  While we were picking my daughter chatted away and asked some really, deep, existential questions about…cats.  She asked me why cats were here and where do they go when they die and what do they think about when they dream.  My son who is a bit more direct and enjoys numbers kept asking me to roughly calculate the volume of the weed bucket and how close he now was to buying a cat.  After approximately an hour, I explained that he had 199.4 buckets left to fill.  He didn't seem fazed by that so I anticipate the weeds being gone soon but still a ways off from getting another cat.  
I used to watch my parents spend countless hours in our garden as a kid.  Weeding, hoeing, tilling, planting, watering, harvesting…it seemed like such a waste of time to me.  To this day, my parents still do it.  Now I find it to be one of my favorite forms of moving meditation.  When I call to talk to my parents now or when I go visit them, we talk about flowers and perennials.  Sometimes, when the visit allows, myself and my family, stroll through their garden and chat about life while we admire the verdure.  
Brett
4 Responses to "The Importance of Gardening"